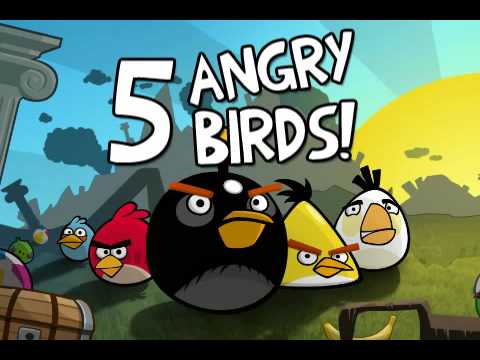 The latest Angry Birds export went live last Thursday and in its first few days and has already topped 10 million downloads.Angry Birds Space takes the familiar bird-throwing formula in a bid to kill pigs, and puts it into the setting of outer space – and includes new features such as gravitational fields and news birds – such as the Space Eagle.The game is available on Apple's iOS, Android, Mac and PC and is either free (supported by advertising) or paid for – depending on the platform.
By playing in the parks, which will feature animal spring riders, swings, sandpits and a range of climbing towers with slides, children and parents will be able to access new features in the mobile game, as the Angry Birds creators try and fuse the digital world with reality.The first Angry Birds park will open at the end of April at the Sarkanniemi Amusement Park in Finland.
Angry Birds has been downloaded more than 700 million times and its biggest market is the US, closely followed by China.Last year it was the most popular paid-for app on Apple's App Store. The game, now also available as a web app, is played by more than 30 million people a day for a total of 300 million minutes.